Glow is an annual light festival that takes place in Eindhoven in November. For this year's festival (2022) we have designed an interactive light installation in the shape of a heart. The name of the artwork is: Let's beat waste. Several prototypes were developed and presented to the stakeholders. The project results will be transferred to the next team; they will focus on realizing the final installation.
Storytelling
The "Heart" of our installation represents the soul of the community of the city. The city's veins (streets) are littered with garbage, and when this waste gets properly removed little by little, the heart can begin to beat faster and glow brighter. Every member of the community has a part to play in throwing away waste properly. As waste is properly disposed, more and more latches of the heart will slowly open up to reveal a beautifull light show.
Project description
An artwork for the Glow festival, to be exhibited in the public space, must fullfil the following requirements:
Interactive
Esthetically pleasing
Attractive for the audience
Compliant to the Theme of Glow
Robust for outdoor use
Safe
Transportable (to other light festivals – in the future)
Affordable (depending on funds and sponsorships)
We have designed several prototypes to explore which concepts should be integrated into the final installation. A few pictures of intermediate results, mechanical struture of the heart and bin design, are shown below.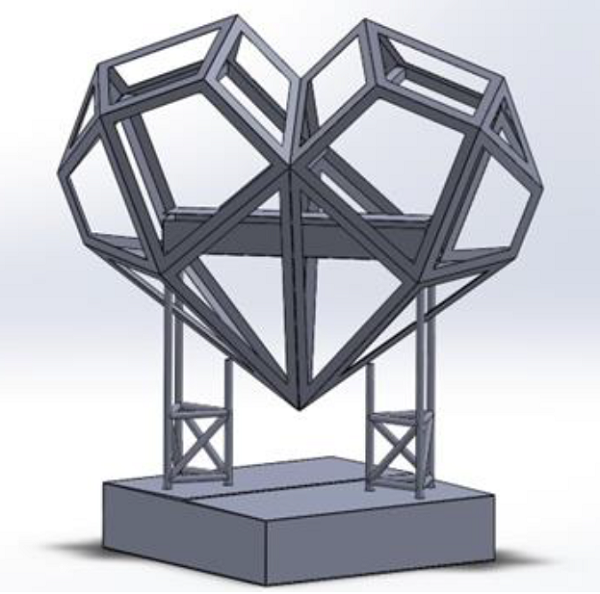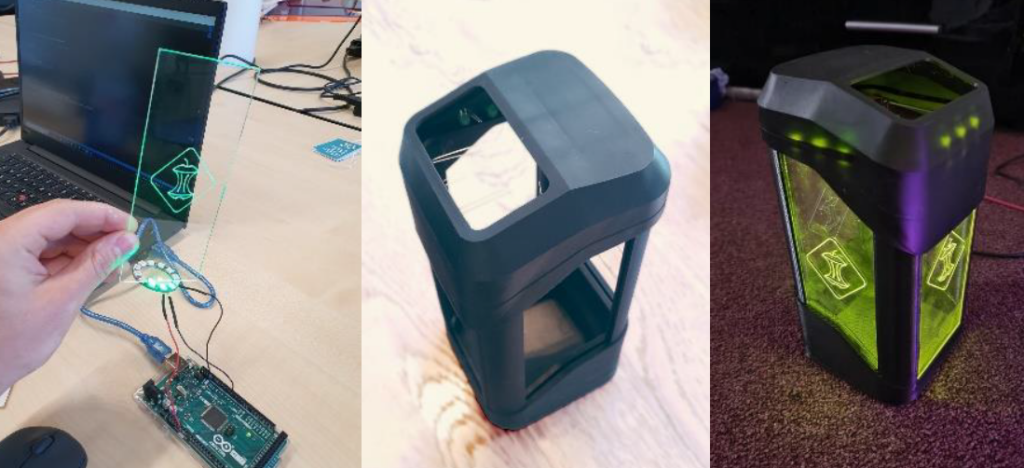 Project results
The goal of the project was to deliver a proof-of-concept and to present it to the stakeholders. They were very enthusiastic, and are looking forward to the final installation. The upscaling of the prototype has been fully prepared by extensive design documentation and reviewing with experts (mechanical structure, schematics of the electronics, and software designs). Sponsorships to support the realization of the final installation have been arranged.
Video
Acknowledgement
The student project team would like to express a big thank you to the Glow Eindhoven organisation for their outstanding support. This project would not have been possible without our sponsors: Philips, Vanderlande, and Ergon.